Learn more about how your generosity impacts Disciples congregations.
Iconic North American architect Frank Lloyd Wright's "church of the future" proved a fitting setting to introduce DisciplesNEXT, a new framework for New Church Ministry (NCM) in a pandemic-informed ministry context. More than 50 clergy and laity gathered for...
read more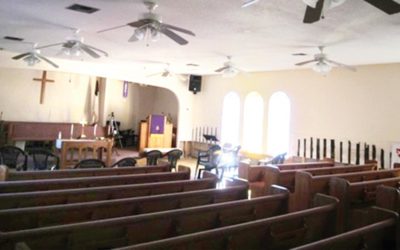 On Wednesday, September 16, 2020, at the corner of Highway 59 and Keller Road in Foley, Ala., a sign read: "South Baldwin Christian Church 1/2 mile W." When Hurricane Sally made landfall that day, Foley – and the sign – stood directly in the path. Sally's winds ripped...
read more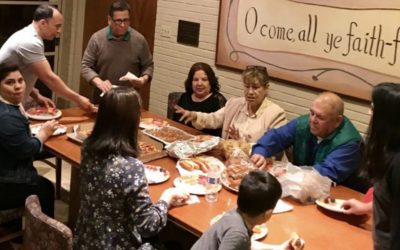 When describing the ministry of Comunidad Limen Christian Church, the organizing pastor of this Latinx, Spanish-speaking, open-and-affirming congregation in the Christian Church (Disciples of Christ) pauses. "Have you seen the movie Luca?" While it's not typical...
read more
Drake Cromer-Moore faced a daunting challenge in 2021 when he became pastor of First Christian Church of Gainesville, Fla. The church, founded in 1921, was down to eight active members – average age 75 – trying to support a costly campus in Gainesville. Yet Pastor...
read more
Fort Collins, Colo., is by no means a metropolis, yet it struggles with issues many densely populated cities face: affordable housing and childcare. Heart of the Rockies Christian Church (Disciples of Christ) (HRCC), blessed with large acreage, recognized the need and...
read more
While a natural disaster can bring devastating results, there's a silver lining in the storm clouds for Disciples congregations: Disciples Church Extension Fund (DCEF)'s complimentary Building Disaster Response Service. Jim Michel, the Building and Capital Services...
read more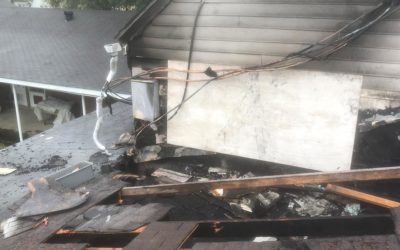 One Sunday, gentle rain may fall on a sanctuary roof. The following Sunday, torrential storm waters can cover the sanctuary floor. Welcome to ministry in a climate-change context. For almost 10 years, Disciples Church Extension Fund (DCEF) has anticipated the growing...
read more